Friends of the Museum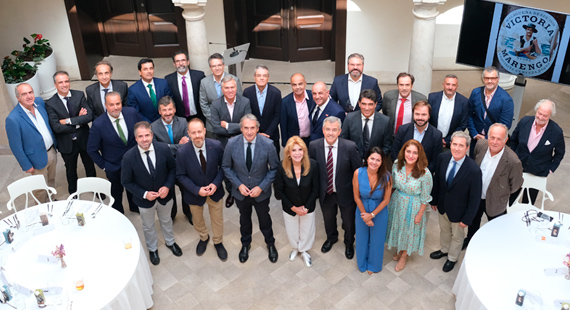 Corporate Friend of the Museum
La aportación de su empresa puede contribuir a preservar y divulgar el conjunto excepcional de obras de arte que custodiamos en el Museo Carmen Thyssen Málaga. A la satisfacción de ayudarnos a conservar y dar a conocer mejor la Colección, se unirá la imagen de su empresa estrechamente vinculada al mundo del arte y la cultura.
Contribution
Benefits
Carnet para el acceso libre y gratuito al Museo para seis personas.
Dos visitas guiadas al Museo para grupos de 20 personas, otra a museo cerrado y libre disposición de 30 invitaciones.
Libro guía de la Colección Carmen Thyssen con el alta y un catálogo de cada Exposición Temporal.
Presentación en exclusiva de cada exposición temporal con los directivos de otras Empresas Amigas e invitación al evento de inauguración.
Participación en el networking de directivos de Empresas Amigas.
Link con la página web del Museo, site de Empresas Amigas e incorporación al panel de Empresas Amigas y Patrocinadoras.
Disposición gratuita del Auditorio del Museo por media jornada y del Patio de Columnas en sesión nocturna.
Descuento del 15 % en el alquiler de espacios del Museo.
Descuentos del 10 % en la Tienda del Museo (5% en librería).
Descuentos del 50% en la entrada al Museo Thyssen Bornemisza de Madrid y al Museo Carmen Thyssen Andorra.
Terms and Conditions
Payment of €2,950 annual fee, paid by direct debit.
The Corporation will be the holder of the Friend of the Museum card.
The Corporation will enjoy the benefits upon presentation of the Friend of the Museum card.
The benefits will be exercised in the year counting from the date of formalizing enrolment.
Reservations for group tours should be made at: amigosdelmuseo@carmenthyssenmalaga.org
The use of the Friend Card requires respecting the conditions of the programme, and the holder shall not make fraudulent use of it against the interests of the Museum, in response to which the Fundación Palacio de Villalón, managers of the Museo Carmen Thyssen Málaga, may take legal action.