Self-directed educational tours
Educational centres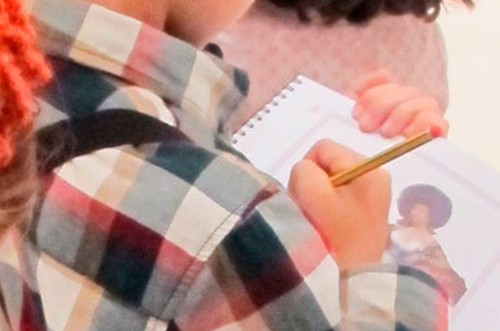 One of the priorities of the Museo Carmen Thyssen Málaga's Department of Education is to make available to our full range of audiences the educational resources needed to facilitate their experience of the museum. Teachers and educators can request educational material from the Museum's box office in order to prepare their visit before coming to the Museum.
¿La bella y la bestia?

Visita dialogada Educación Secundaria

A través de una selección de obras de la Colección permanente del Museo y en comparación con ejemplos de la vida contemporánea, observaremos y reflexionaremos sobre cómo son representados los diferentes personajes en función de su género.

Esto no es una silla

Visita creativa Educación Primaria

Proponemos un itinerario por las salas del Museo que permita el desarrollo de las habilidades de lectoescritura y literacidad de los participantes, tanto en sus modalidades escrita y oral, como en sus procesos de comprensión y producción de diferentes tipos de discursos.

Próxima estación

Visita creativa Educación Infantil

La vuelta al cole supone un cambio en las rutinas adquiridas durante el verano. Poco a poco, el paisaje y el clima comienzan a transformarse y a influir en nuestros hábitos de comportamiento. ¿Cómo se suceden las estaciones?, ¿qué cosas hacemos durante el otoño, el invierno, la primavera y el verano?
Families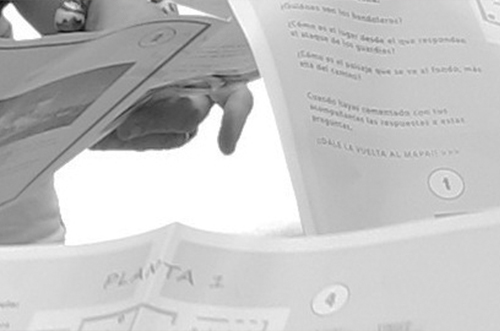 Families that would like to enjoy the Museum autonomously can request a series of educational materials from the Museum's box office for their visit.
Un vistazo al Museo

Visita para familias

A través de un itinerario participativo, los niños/as y sus acompañantes realizarán un recorrido autónomo por las salas del Museo para descubrir una serie de obras en las que el espacio deja de ser un mero escenario para convertirse en el motivo principal del cuadro.

¿Qué personaje eres?

Visita para familias

¿Qué esconden los personajes que aparecen en las obras del Museo? A través de esta actividad descubriremos cómo algunos de los personajes representados en los cuadros de la Colección tienen muchas historias que contarnos.