Educational
Seeing you better
From October 13, 2016 to June 02, 2017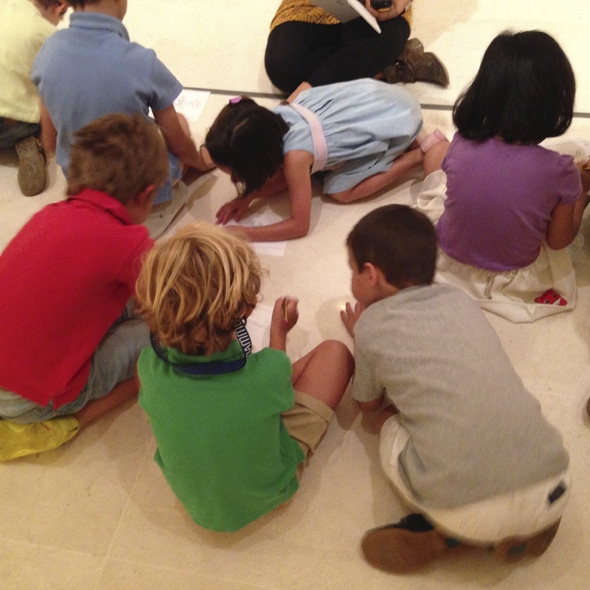 Days and times:

From 13 October 2016 to 02 de June 2017
10 to 11.30am

Information and enrolment:

From 19 September
952 217 511
www.carmenthyssenmalaga.org
educacion@carmenthyssenmalaga.org

Price:

30 euros per group

Participants:

Kindergarten and First Year Primary School children accompanied by one or two teachers from their educational centre. Maximum 25 pupils per session.
Visita creativa
La infancia es, especialmente durante el periodo pre-lingüístico, aquella fase de la vida en la que nos lanzamos a explorar cada detalle del entorno que nos rodea con los sentidos y el movimiento. Cada paso que damos, cada objeto que vemos, tocamos, olemos, saboreamos, nos ofrece una información que nos ayudará a construir nuestra interpretación del mundo antes, incluso, de que le podamos poner palabras.
Durante este curso, con los alumnos/as de educación Infantil y primer ciclo de Primaria, trabajaremos estas herramientas de conocimiento para poner conciencia sobre ellas y experimentar el arte desde nuestras capacidades sensoriales y motrices.