Educational
Luz-contraluz
From 10 to March 10, 2018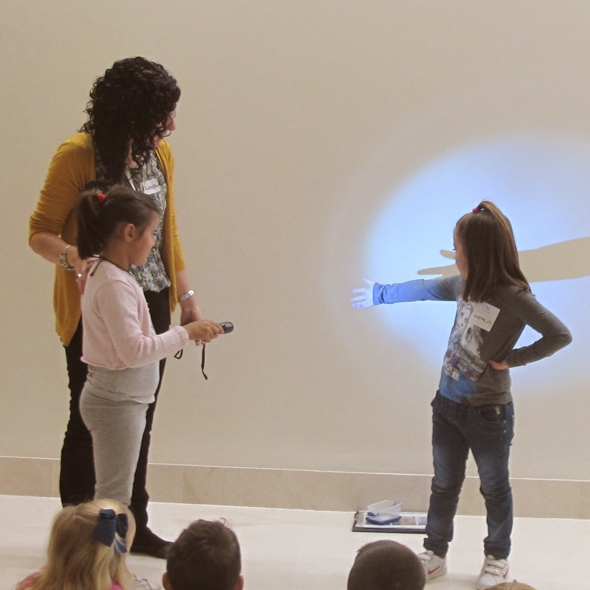 En esta visita para las familias, proponemos tratar el tema de la luz como elemento fundamental de la pintura y del arte en general así como de nuestras vidas cotidianas.

Days and times:

10 de marzo de 2018
De 11.30h a 14.00h

Information and enrolment:

Inscripciones a partir del 5 de marzo en el e-mail: reservas.educacion@carmenthyssenmalaga.org

Price:

4 euros por participante
3 euros por participante (precio reducido para Familias numerosas, Amigos del Museo y Club infantil MCTM)

Participants:

Recomendada para niños/as de 4 a 10 años acompañados de sus familiares o adultos/as responsables. Máximo 20 participantes por grupo.
La luz es un elemento fundamental en el mundo del arte y en concreto de la pintura, ya que es la que modela las figuras, la que crea los volúmenes, define las texturas y permite la visión de los colores. Por eso no es de extrañar que haya sido uno de los temas más importantes tratado durante toda la historia de la teoría y la estética del arte.
Pero además, la luz es un elemento fundamental en nuestras vidas ya que la mayor parte de sensaciones que recibe el ser humano llegan a través del sentido de la vista y éste requiere de unas condiciones de iluminación.
Tras una visita por la Colección del Museo observando cómo la luz define la estética de las imágenes y reflexionando sobre su incidencia en la vida cotidiana, realizaremos un taller de sombras en el que inventaremos historias a través del juego con el contraluz.