Educational
Iniciación musical para bebés: ¡Color, color!
From 02 to December 02, 2018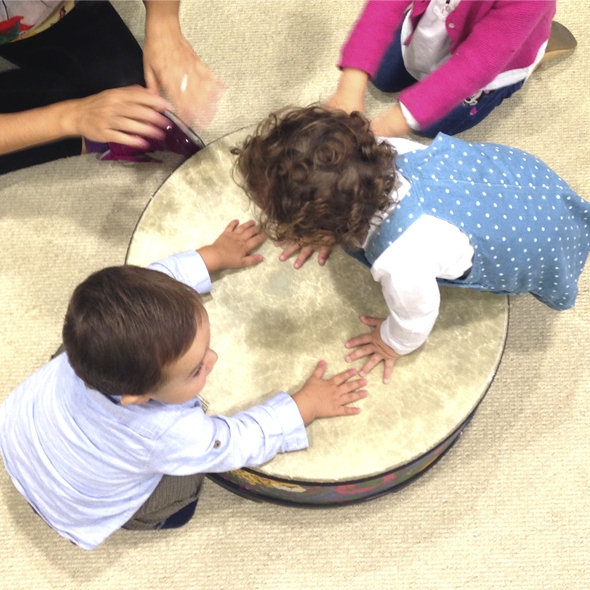 Comenzamos el curso vinculando la sesión de aprendizaje musical con la recién inaugurada exposición temporal La furia del color. Francisco Iturrino (1864-1924). En esta ocasión, la propuesta incorpora elementos de la música popular con diferentes ritmos y melodías que, partiendo de temas emblemáticos como el Amor brujo de Falla, nos invitarán a mover nuestros cuerpos y fluir por el espacio.

Days and times:

Diciembre 2018
2 de diciembre
Grupo de 19 a 36 meses a las 12h
Grupo de 3 a 6 años a las 13h

Noviembre 2018
17 de noviembre

Octubre 2018
6 y 7 de octubre


Duración: 45 minutos aprox.

Information and enrolment:

Inscripciones a partir del 26 de noviembre en el e-mail: reservas.educacion@carmenthyssenmalaga.org

Price:

4 euros por participante

3 euros por participante (precio reducido para Familias numerosas, Amigos del Museo y Club infantil MCTM)
Siguiendo la metodología de Música in Culla®, la actividad propone un espacio para la experimentación y participación musical a través de melodías, juegos de ritmos y movimientos, además de reforzar las diferentes vías de comunicación existentes, la verbal y la gestual, así como el vínculo entre los miembros de la familia.
Los talleres de iniciación musical están adaptados a las diferentes etapas evolutivas de los participantes y evidencian la relación interdisciplinar entre la música y las artes visuales, poniendo de relieve las coincidencias entre estas disciplinas artísticas.
Con la participación de EM3 Educación musical.
Related content