Educational
¡Dale la vuelta!
From October 14, 2014 to May 29, 2015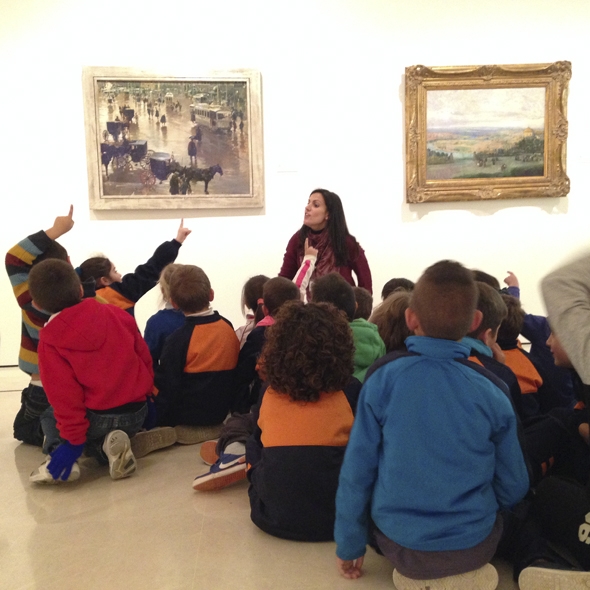 Days and times:

Martes y jueves de 10.00h a 11.30h

Information and enrolment:

A partir del 22 de septiembre 952 217 511 / www.carmenthyssenmalaga.org educacion@carmenthyssenmalaga.org

Price:

30 euros por grupo

Participants:

Alumnos/as de segundo ciclo de Educación Infantil y primer ciclo de Primaria acompañados de uno o dos profesores del centro educativo. Un máximo de 25 alumnos/as por sesión.
¿Puede un cuadro sugerir un movimiento determinado? ¿Se mueven los cuadros? En la actividad para Educación Infantil y primer ciclo de Primaria descubriremos distintos movimientos a partir de algunos cuadros de la Colección, donde el ritmo y la expresión corporal serán parte de la experiencia en el Museo. A través del movimiento de nuestro
cuerpo nos expresamos y creamos un vínculo entre lo que nos rodea y nuestra propia experiencia interna.
¿Te atreves a moverte por el Museo?