Educational
Concierto didáctico: Jugar, cantar… ¡volar!
From 18 to July 18, 2020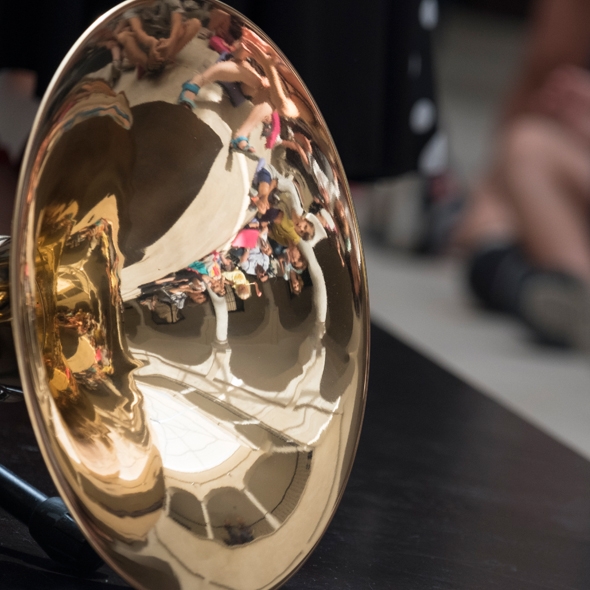 Concierto didáctico para disfrutar con toda la familia. Flauta travesera, piano, trompa y percusión corporal conducirán este concierto en el que, como alegoría de la inocencia infantil, la libertad y los juegos serán los protagonistas. Música original y compuesta por Aida Laut.

Days and times:

12 y 18 de julio de 2020
A las 12:00h

Information and enrolment:

Inscripción on-line a partir del 7 de julio
entradas.carmenthyssenmalaga.org

Price:

4 euros por participante

3 euros por participante (precio reducido para Familias numerosas, Amigos del Museo)

Participants:

Niños/as de 0 a 6 años acompañados de sus familiares
El canto de un pájaro y su vuelo, como símbolo de libertad, darán comienzo a este concierto. A través de la voz, la percusión corporal y el acompañamiento de la flauta travesera, el piano y la trompa, nos adentraremos en el imaginario y la cotidianidad de los niños y niñas, en una invitación a dejarnos llevar y entretejer nuestros recuerdos de infancia con sus actuales vivencias.