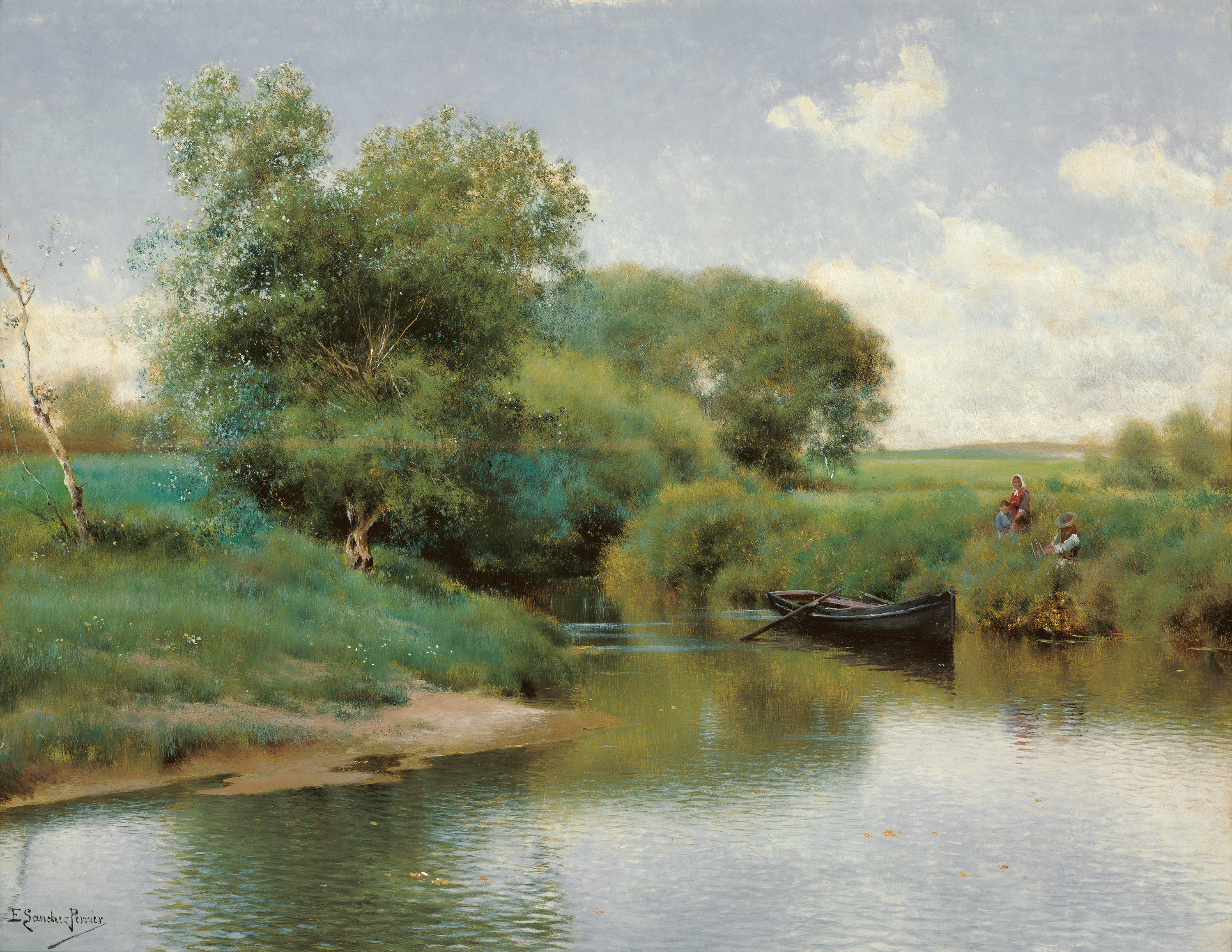 Boating on the River
c. 1890
Oil on panel

26.7 x 34.3 cm

CTB.1997.29

© Colección Carmen Thyssen-Bornemisza en préstamo gratuito al Museo Carmen Thyssen Málaga
The scene is set on a riverbank – a feature both recurrent and typical in Emilio Sánchez-Perrier's landscapes. On this occasion he chose to depict the open spaces of the Seville countryside, with a winding stream that is a tributary of a larger river, perhaps the Guadaíra as it flows through the Gandul plains from Arahal.
The countryside is covered with a profusion of lush vegetation, with the first blossoms appearing on a quiet day in March or April. These may also be the banks of the Guillena, another of the spots frequented by Sánchez-Perrier in the 1880s and 90s.
The attention to detail characteristic of his style (with a photograph in all likelihood as the artist's starting-point) is complemented by a centred composition with an intricate study of reflections in which a peasant is hauling in a rowing boat while his family, who have disembarked, look on.
The clear, peaceful atmosphere with its sharp photographic objectivity lends the composition an air of calmness and transparency and depicts a supposedly blissful springtime as reflected in the leisurely pace of the country folk, all in an extremely well-executed painting.
Juan Fernández Lacomba