Friends of the Museum
Mirar un cuadro. "Sorolla y la Hispanic Society"
09 de noviembre de 2016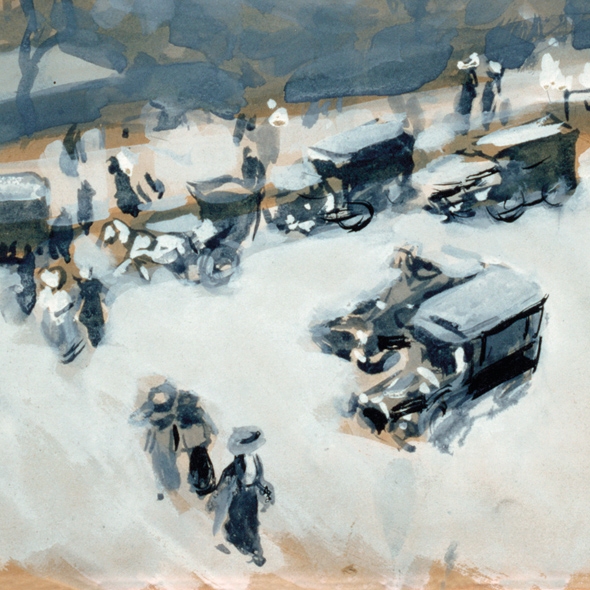 Date and time:

9 de noviembre de 2016

19.15h

Price:

Gratuita para Amigos del Museo previa inscripción en el e-mail amigosdelmuseo@carmenthyssenmalaga.org

Imprescindible presentar la tarjeta Amiga en vigor

Punto de encuentro:
Patio de columnas del Museo

Participants:

Amigos del Museo
En 1910, Huntington, el famoso hispanista, tantea a Sorolla para que diseñe los paneles que decorarán la biblioteca de la Hispanic Society. El contrato se firma finalmente en noviembre de 1911, en París, con el compromiso del artista de cumplir en cinco años el difícil encargo, lo que supondrá un verdadero broche de oro a su impecable trayectoria.
Los Amigos del Museo podrán disfrutar en exclusiva de esta actividad en torno a la exposición Sorolla. Apuntes de Nueva York. A través de un recorrido por la Sala Noble se abordarán posibles variables y pautas de lectura de una obra. Se tratarán aspectos como la temática, la composición, la luz o el color, con explicaciones que permitan al espectador adquirir las herramientas necesarias para una mejor comprensión y disfrute del arte.
Related content
Volver