Museum in action
Concert, Fundación Antonio Gala
21 de mayo de 2016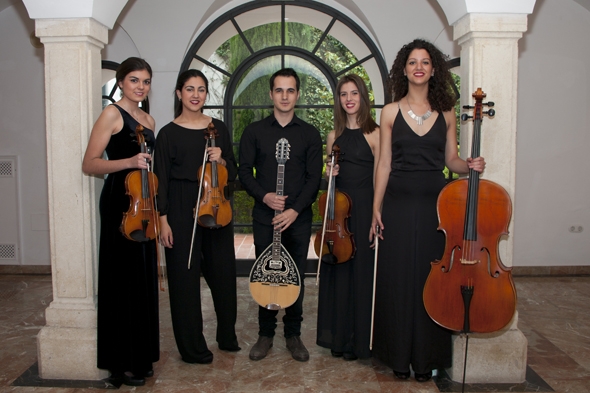 Date and time:

21 May 2016, 8pm

Place:

Patio del Museo

Price:

Free entry

Participants:

General public
Within the framework of its collaboration with Fundación Antonio Gala, the Museum will be offering a concert by the young Malaga-born composer and guitarist Daniel Martínez, who will be performing his concerto "Cordovan Fantasy".
Accompanied on this occasion by the Nher Quartet, Martínez will perform a lengthy programme comprising nine works, including "Overture. Pearl of the West", "Ibn Firnás", "To the Sea 1", "Elysium" and "Cordovan Fantasy". Some works will include the presence of a bouzouki, an unusual stringed instrument of Greek origin.
Daniel Martínez
Daniel Martínez graduated in Art History from the University of Málaga and studied electric guitar at the Madrid Century Rockschool, a centre for modern music. He also studied Flamenco guitar with Manuel Bajo and José Juan Pantoja, and jazz at the CAMM with Eneko Alberti, completing his studies with Carlos Cortés. In 2012 he was a finalist for Alhambra beer's "No Label" grant for guitarists.
In the past few years he has worked with numerous performers in concerts, in the studio and on radio and television at national level and has also been involved in musicals. In addition, Martínez has composed music for the work of the sculptor and painter Francisco Martín and for the trailer for the short film "Memories of my father" by Rocío Calabozo and Óscar Sánchez.
At the present time, Martínez is the recipient of one of the Fundación Antonio Gala's grants for young creators. These grants aim to encourage connections between artists of different disciplines within the Fundación's own space.
Volver