Educational
Correspondencias
Del 04 de octubre de 2016 al 20 de diciembre de 2016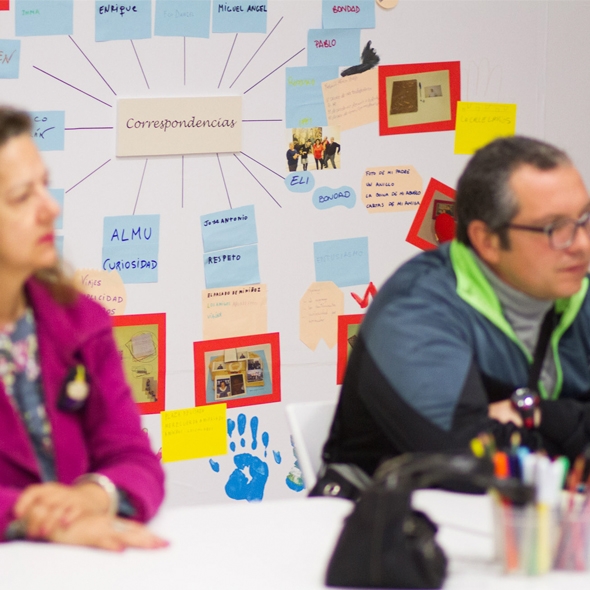 Days and times:

From 04 Octubre 2016 to 20 December 2016
Tuesdays, 5 to 7pm

Information and enrolment:

952 217 511
www.carmenthyssenmalaga.org
educacion@carmenthyssenmalaga.org

Participants:

a group of 10 people. Project in collaboration with the Hospital Regional Universitario de Málaga.
Following the experience with 10 participants last year, a new group of users of the Mental Health Rehabilitation Unit of the Hospital Regional Universitario de Málaga will be taking part in this ongoing project with the aim of sharing experiences inside and outside the museum and of offering us mutual enrichment through their knowledge and life experiences.
Over the course of 12 sessions we will use the interpretation of works of art and creative practice to reflect on ourselves, on others and on our particular way of existing within the social and cultural context that surrounds us.