Co-Laboratories
MCTM artist-educator residence
Trabajar el arte trans-disciplinar
Del 10 al 18 de julio de 2017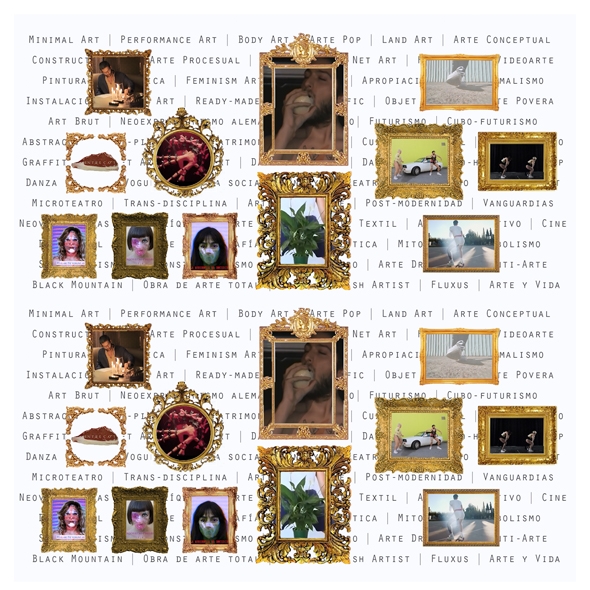 Curso impartido por Alejandro Robles
(Residencia de Artista Educador MCTM)

El artista residente Alejandro Robles propone las claves tanto para comprender la creación trans-disciplinar como para abordar su producción y difusión en los espacios culturales.

Days and times:

-Sesiones teóricas: 10, 11 y 12 de julio (Auditorio)

-Sesiones prácticas: 17 y 19 de julio (Espacio educativo)

-Mesa redonda: 18 de julio (Auditorio)


De 18.00h a 21.00

Information and enrolment:

El acceso es libre salvo los días 17 y 19 en los que se requiere inscripción previa: 952 217 511
mctm@carmenthyssenmalaga.org

Para acudir a las sesiones prácticas (días 17 y 19) será necesario traer un proyecto propio inter o trans-disciplinar sobre el que trabajar. Estas sesiones serán de una hora, se formarán tres grupos en función de la disponibilidad de los participantes.

La asistencia a cada sesión puede ser independiente, no es necesario acudir al curso completo.

Price:

Actividad gratuita

Participants:

Artistas, productores culturales, gestores, estudiantes de área artística o humanística y personas interesadas en el arte actual
Aunque la clasificación tradicional de las disciplinas artísticas (escultura, pintura, fotografía, música, etc.) sigue vigente en los centros universitarios e instituciones culturales, la creación actual se vale de todos los procesos existentes para desarrollar obras inter o trans – disciplinares con objetivos conceptuales específicos que transcienden la condición material de la obra de arte.
El curso Trabajar el arte trans-disciplinar pretende desmenuzar la complicadísima trama actual del arte contemporáneo para así, concepto a concepto, movimiento a movimiento, hacerlo comprensible.
Para ello, se desarrollarán una serie de charlas teóricas, dos sesiones prácticas destinadas a la producción artística trans-disciplinar y una mesa redonda en la que intervendrán los artistas Violeta Niebla, Ángelo Néstore y Alberto Cortés así como la organizadora del Malaga de Festival (MaF) Cristina Consuegra y el profesor de Estética Jose Francisco Zuñiga, coordinador del Congreso Internacional ¿Para qué arte?, de la Universidad de Granada.
Applications now open for the MCTM Artist in residence/educator
Del 02 de febrero al 26 de marzo de 2017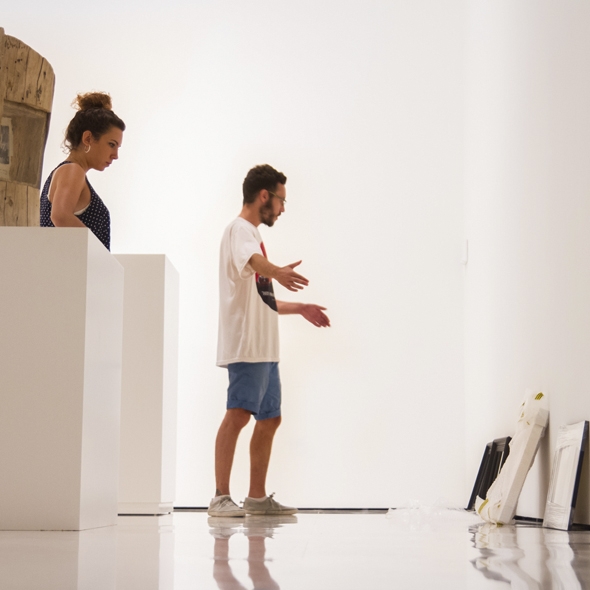 Days and times:

Presentation of applications: 2 February to 26 March 2017

Information and enrolment:

To present an application for the artist's residency, the necessary documents must be sent by e-mail to:
educacion@carmenthyssenmalaga.org
More information on tel: (+ 34) 952 217 679

Participants:

Artist/educators and artists, both Spanish and international, whose practice in any discipline aims to involve the general public in the concepts and procedures characteristic of contemporary creation.
The Education Department of the Museo Carmen Thyssen Málaga is committed to encouraging the dual facet of the artist/educator by offering this residency, which is open to both Spanish and non-Spanish creators whose practice in any discipline aims to involve the general public in the concepts and procedures characteristic of contemporary creation.
Details of the residency
The residency consists of a stay lasting two months in the city of Malaga in order to carry out a creative/educational project specifically devised for implementation with the groups with which the Museum's Education Department habitually works.
Please consult the Museum's website:
http://www.carmenthyssenmalaga.org/es/participa/educacion
In order to apply for the residency, the documentation specified below must be sent by e-mail to the following address: educación@carmenthyssenmalaga no later than 26 March 2017 at 11.59pm (23.59).
1. In a single document, the candidate for the residency must include:
his/her cv, a selection of images in low resolution of artistic work and artistic/educational projects already undertaken and the project to be carried out at the Museum, stating its overall aims, the public at whom it is aimed, the time-frame for its realisation and the materials and/or technical team envisaged for producing it. Each candidate can only present a single project, which must involve two phases: research/conceptualisation and execution. The Museum reserves the right to contact candidates to resolve any doubts relating to their projects.
2. In a second document of one sheet of paper only, the candidate must present a brief summary of the project to be carried out.
The Museo Carmen Thyssen Málaga will offer:
- A temporary contract covering the artist in residence's project and work undertaken for the two months required to create the chosen project. Working hours will be part-time, 25 hours a week.
- A gross salary of 1,000 Euros per month. Should it be necessary to move home to undertake the residency, this will rise to 1,200 Euros per month gross.
- A working space in the Museum's administrative building, available on weekdays from 8pm to 4pm.
- Participation in the activities of the Museum's Educational programme aimed at children and young people.
- Specialist advice on social art, critical pedagogy and on working in learning-based communities.
The artist in residence will be responsible for:
- Cost of lodging and food.
- Organisation and cost of travel.
- Developing and carrying out the selected project within the specified time frame of 2 months from 1 June to 31 July 2017.
- The artist's rights arising from the result of the project undertaken during the residency will correspond to COPY-LEFT.
- The selected artist agrees to collaborate with any actions that the Museum may undertake to promote the project in question.
- At the end of the project, the resident artist/educator must produce a report that summarise the preceding phases, steps undertaken, actions carried out and an overall evaluation of the experience.
- Should the selected artist not be Spanish or from a European Union country, his/her residency will be dependent on obtaining the required legal permission to be employed in Spain.

Announcing the result
El jurado ha decidido otorgar la Residencia de Artista Educador MCTM a Alejandro Robles por el proyecto Trabajar el arte trans-disciplinar.
Can you tell/ask me… What´s the Performance Art?
Del 20 al 27 de julio de 2016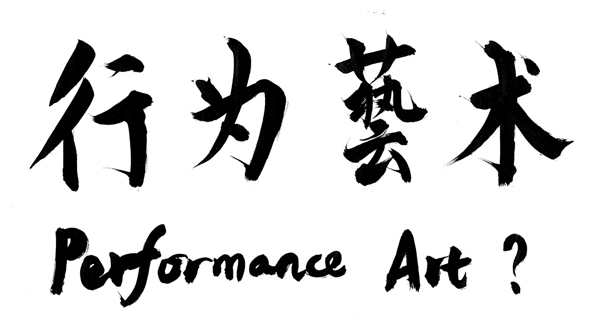 Days and times:

20, 21 and 22 July
25, 26 and 27 de julio

Form 5 to 8pm

The workshop consists of six sessions, each lasting three hours.

Information and enrolment:

Booking until 15 July 2016
mctm@carmenthyssenmalaga.org
952 217 679

Price:

Free activity

Participants:

Aimed at: Artists, educators and all those interested in work with the body, play, creation, communication and the educational potential of performance. No previous experience required.
Performance and educational laboratory with Xirou Xiao.
Young Artist-Educator MCTM artist's residence 2016
The aim of this laboratory is to provoke creative sparks and discover the telepathy that exists between performance and education. This may consist of a voyage of self-discovery and of exploring the world or it could be an artistic experience involving activating awareness of "being" and "existing" in order to acquire strength, self-esteem and an ability to criticise and manage the situations that arise in our lives.
What does performance mean to you?
What is its language?
Can performance be taught?
What is its educational potential?
Resident artist Xirou Xiao will be proposing a laboratory activity in which participants raise questions about performance from the starting point of performance itself. Through exercises, physical activities, objects, the use of space, poetic action, improvisation and communication participants will contribute their own experiences, knowledge and personal goals in order to create their own compositions.